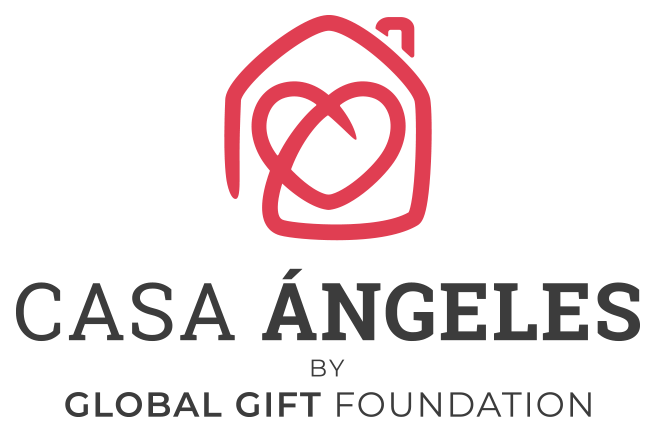 Casa Ángeles is a center created to offer therapies and workshops for children with special needs and their families.
Its main objective is to improve the lives of these families by offering an unique rehabilitation space with the most innovative therapies and rehabilitation machinery as well as workshops and leisure programs designed to promote social inclusion and friendship.
Thanks to your collaboration, Casa Ángeles can open its doors to these children and their families, offering them love, fun, bespoke rehabilitation and attention with a real and lasting commitment to achieve their maximum potential.
The Global Gift Foundation, associations, professionals and families will continue to work so that children with special needs and their families receive the best attention possible.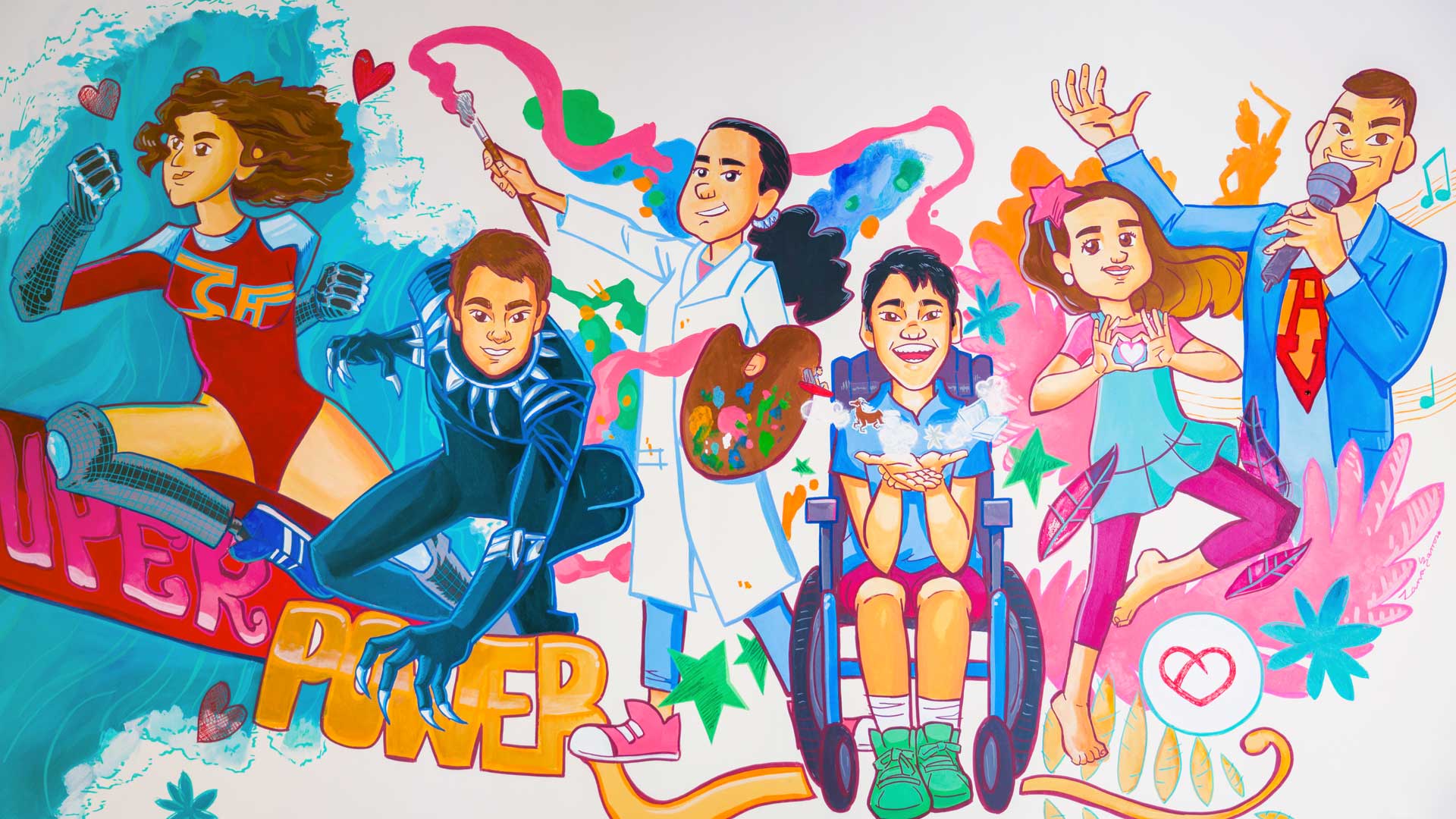 What does being a member of the CASA ÁNGELES mean?
Thanks to the commitment of people and companies that support us, Casa Ángeles can continue to develop the activities that are necessary for the attention of these children. Your contribution is used, in a direct way, to cover the running costs of having a child disability center open with the best innovative equipment to meet the needs of children in the area.
In addition, being a member carries some tax benefits. At the end of this page you can find more information.
What is CASA ÁNGELES?
Casa Ángeles, located in Marbella, is one of the main projects of the Global Gift Foundation. Its objective is to provide state-of-the-art therapies and treatments to children with special needs and/ or rare diseases in a warm space where children feel at home.
It is a space of social innovation, collaborative work and training where other charities and social entities will be based, benefiting from the synergistic effect that allows us to share more experiences, resources, activities, and be part of a great team that contributes towards progress in equal opportunities, creating a major impact on society.
Our mission is to improve the quality of life of the children and their families, through a therapeutic, pedagogical and leisure programs, to promote their development, independence and social inclusion.
What does the CASA ÁNGELES have?
The centre will offer different areas in which to develop therapies and activities, combining basic and essential therapies with the most innovative and yet deficient in our country. Having all these activities take place in the same space will allow for optimum coordination between professionals, which in turn will mean greater progress in the development of each child.
Physiotherapy. In this treatment room motor skills will be worked on which of detrimental importance in the development of independence. Through the use of different materials, children develop motility throughout the body which alleviates the difficulties associated with the disability. Promoting movement and physical exercise also improves lung and respiratory capacity.
Sensory Integration. In this room, children work the gross motor skills, the vestibular system and the proprioceptive system continuously improving and learning movements that promote autonomy. This room will be innovative in our region and will inspected and supported by specialist professionals and experts in sensory integration as well as development therapy.
Speech Therapy. In this room, therapies will be offered that work on prevention, evaluation and therapeutic intervention in all disorders that affect voice, speech, language and swallowing.
Psychological Care. Here we will offer diagnosis, evaluation and improvement of psychological development in children with disabilities and / or illness. At the same time, we will assist parents to improve acceptance and development techniques with their children.
Cooking. We will offer workshops and therapies with food. It is demonstrated that this type of activity improves fine motor skills and promotes healthy & creative eating in a fun way. Parents will also use this space for cookery workshops to learn how to prepare specific foods adapted to the needs of each child as a complement to the therapies they are receiving. 
Cognitive Training. Here we will conduct neurofeedback workshops. This is neurobehavioral treatment aimed at the development of self-control over certain patterns of brain activity and the application of these skills in the activities of daily life. 
Multipurpose Room. Multipurpose room, in order to organize lectures, conferences, seminars and other training for parents or professionals related to disability and rare diseases as well as boosting the knowledge that affects these users.
Hydrotherapy. Hydrotherapy is a form of physiotherapy and serves for the treatment of various diseases and disorders by stimulating the immune system, producing muscle relief, reducing stress and facilitate breathing.
Conference Room. Conference room, where we will impart lectures, conferences, seminars and other training for parents or professionals related to disabilities and rare diseases as well as boosting and sharing knowledge & information that affects our patients.
Cystic Fibrosis Unit. We will have an Attention Unit for those affected by cystic fibrosis equipped with the latest innovative equipment & materials to help in the prevention of infections that affect Cystic Fibrosis sufferers such as: copper. Copper is a material with antimicrobial properties that eliminates up to 99% of bacterias that come in contact with its surface. 80% of the infections that affect these users are transmitted by contact, so with the installation of copper panels we will be able to avoid a high percentage of infection among those affected in order to carry out the necessary therapies to improve their health status.
Exteriors. Exterior areas where we will encourage physical activity, play and sports. In addition, children can participate in the cultivation and maintenance of several organic allotments. These type of activities are considered therapeutic because of their participation & contact with nature. This in turn will improve their physical, mental and emotional health of these children as well as reduce their stress & anxiety levels by encouraging their integration with the natural environment.
In addition, being a member carries some tax benefits.
Please contact us on our contact form in order to issue you with the correspondent acknowledgement receipt.